At CSVPA we offer you opportunities to develop your talents by nurturing your creativity in an inspiring and diverse community. Our courses are built around your individual needs, and through a creative environment we help students develop their talents in the way they want to. Many of our staff have experience working within the creative industries, which shapes the structure of our courses so that what we teach is relevant to current and future industry practices. Our industry connections also set us apart from other institutions and means our young creatives stand out when applying for further study or starting their career in the workplace.
Karin Askham
Rector, CSVPA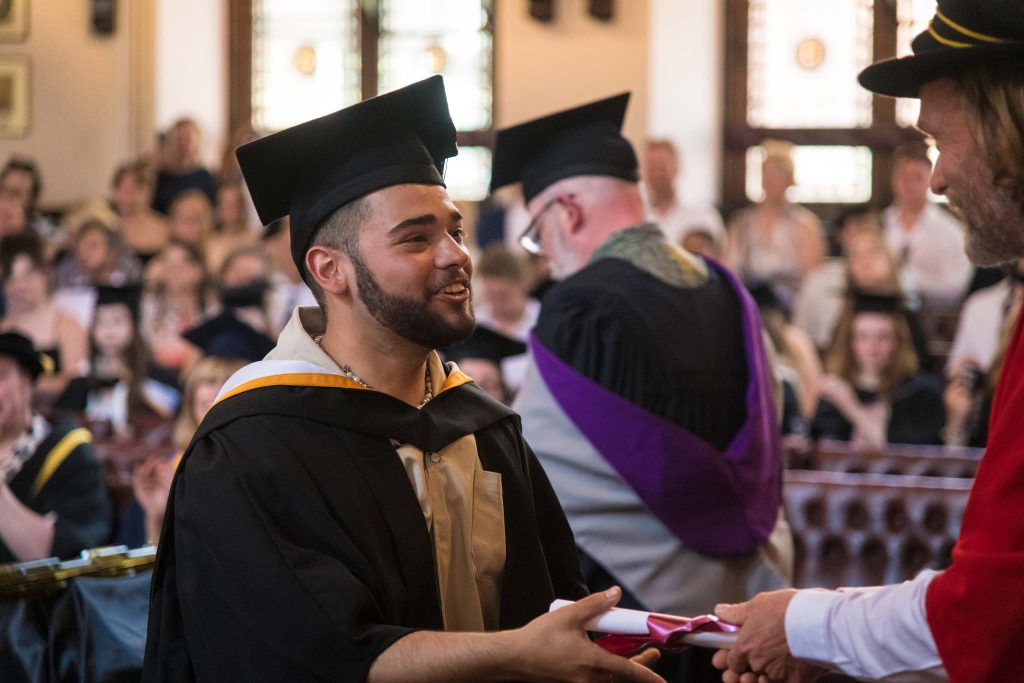 Our approach to teaching focuses on helping our students to become the creative they want to be. We develop our student's creativity, critical thinking, approach to research, contextual understanding and trend analysis of various, teaching philosophy. Alongside developing their network within the UK creative industries and practical skill set through industry projects. 
overall satisfaction rate in the 2023 National Student Survey (NSS), compared to the 79.7% UK average 
of students said the teaching staff are good explaining things, when surveyed in the 2023 National Student Survey (NSS)
of students said of students said ofthe course is intellectually stimulating, when surveyed in the 2023 National Student Survey (NSS)
All of our students are part of the CSVPA family, a vibrant, multicultural community of highly creative people who share common dreams and ambitions. At CSVPA, you will make friends across courses and years, sharing ideas and experiences that elevate your work and inspires you to explore your own creativity. 
 
The wellbeing of our students is incredibly important to us and we want every student to have the best experience they can at CSVPA. Visit out Welfare Page to find out more about our commitment to our students. 
How we teach is not only focused on the time you spend studying with us but also prepares you for your future career. 
Over recent years the creative arts industry in the UK has contributed £286 billion to the wider UK economy.* With employment in the arts industries growing four times faster than other sectors, studying a creative arts course is a gateway for some of the most exciting, innovative, and well-paid careers.**
Our BA Fashion students received national press coverage for their final collections. Our MA students have gone on to work for global brands such as Vivienne Westwood and Esquire magazine and our Extended Diploma and Foundation graduates have been accepted into some of the top Universities and Conservatories, including progression to Parsons School of Design, New York, Central Saint Martins, Kingston University, Trinity Laban Conservatoire, 
RADA, Royal Central School of Speech and Drama, University of Westminster and many more. 
*gov.uk
**DMS, 2017
Every CSVPA student has their own Personal Tutor. This will normally be your Course Director or another member of the permanent staff team. 
The role of the Personal Tutor Scheme is to provide academic advice and guidance to support you through your course. Personal Tutors can't give advice on non-academic matters but will help you to find the right specialist support if you have problems not directly related to your course.   
The aims of our Personal Tutor scheme: 
To build rapport between staff and students and contribute to personalising students' experience at CSVPA.
To provide appropriate academic advice and guidance to students throughout their time at CSVPA by monitoring their progress and helping to identify individual needs.
To foster a close and engaged academic relationship with students and advise and refer students to other school services as appropriate.
To help to develop students' ability to be self-reliant and self-reflective and their ability to use feedback to best advantage.
Key features of our Personal Tutor scheme: 
Personal Tutors will be allocated at the beginning of the academic year.
You will be invited to an introductory welcome tutorial meeting at the beginning of the academic year.
For our students on BA, Graduate Diploma and Master's, subsequent tutorials will follow and respond to key stages in the academic year.
Every effort is made to ensure you keep the same personal tutor throughout your study.
One-to-one meetings will vary in length depending on the profile and needs of individual students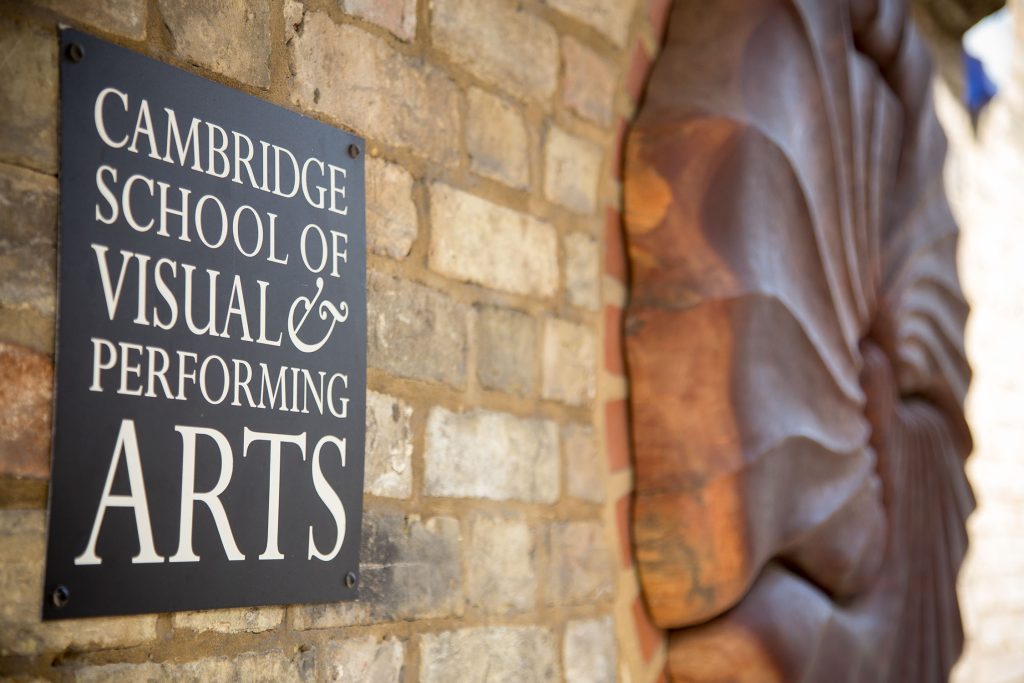 At CSVPA we provide student accommodation for all years of study allowing you to focus on the most important things like making friends and getting the most out of your studies.